This page/post may contain affiliate links. As an Amazon Associate, as well as an affiliate of other programs, this means if you purchase something using these links, I will receive a commission on qualifying purchases at no cost to you! For more detailed information, please visit our Affiliate Disclaimer page
Christmas savings is such an important topic for most families! Christmas is right around the corner, which means shopping, cooking, entertaining, wrapping presents, and decorating.
My calendar will be full, and my list of things to do will begin to get even longer. Christmas comes at the same time every year.–December 25th. This can be a joyful time; however, after the celebrations are over, we realize how much money we've spent and how small our bank accounts are now.
Christmas Spending
Every year people spend billions of dollars on Christmas gifts, decorations, and food. Yes, billions of dollars!
We all want to have the best Christmas with family and friends, but it can quickly get out of hand. We want our children to have nice gifts, our grandchildren to have the cutest outfits and best toys, and let's not forget our neighbors, cousins, co-workers –they will need a gift. Oh, and what about the postman and hairstylist? So, where does it end?
Where do you draw the line and say ENOUGH?
To help with Christmas savings and to keep you from overspending during the holidays, I've created a list of 11 really simple tips to keep you on track and focused this season.
Christmas Savings
Some tips may be hard, but YOU CAN DO IT! Take baby steps. If you can't do all of them this Christmas, work on them throughout the year and make next Christmas even better.
I follow these simple tips to keep my finances in order. These tips have helped me with Christmas savings through the years, and I hope they will help you as well.
Decide on a Budget
Sit down and figure out how much money you will need for the holiday season. Decide on what you can afford to spend and stick to that amount! Period!
Put money back and save all year. This doesn't help right now, but you can start in January and save all year for December. Remember, Christmas comes at this same time every year. Plan your Christmas savings ahead!
Make a List
Make a list and check it twice. If necessary, make several lists-Gift Buying, Entertainment, and Food.
Gift buying list: Include all names of people to buy for this year. Also, write down "ideas" of gifts to buy.
Things to include:
stocking stuffers
teacher's gifts
neighbor's gifts
Pastor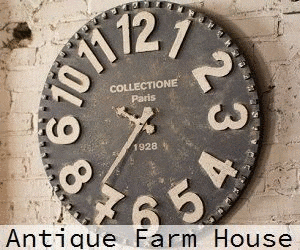 This is such a big help when going shopping. Christmas savings start with avoiding overspending and impulse shopping and buying. I refer to my list before I buy ANYTHING!
Entertainment List: Fantasy In Lights, Movies, Plays, Skating, etc. Go ahead and figure in those unexpected outings. They will happen, and you will want to attend these outings with your family.
Party / Food List: Include parties you will attend, parties you will host, and Christmas dinner. Write down appetizers, desserts, and all foods you will serve for parties and Christmas dinner. Revisit this list often during the holidays to make changes.
Draw Names
I have a big family. 30 of us and counting! My family decided years ago that we would draw names for gift buying. All of the adults go into one basket, and all of the children go into another.
So now, instead of buying 30 gifts, I only buy 4. This was the best decision we have made as a family. We set a money limit, and we stick to it.
Shop Holiday Sales
Black Friday is a big shopping day and can put a real crimp in your Christmas savings. Check ads for the best deals. Do not impulse shop or buy. Carry your list with you when you shop. This is a must, and it will keep you on track. Remember, if it is not on your list–WALK AWAY!
Shop Online
Look for sales and deals. Amazon deals, Black Friday sales, or Cyber Monday. You can usually find amazing bargains. There are some great deals out there. Shop wisely.
Party Supplies
Look for sales. Hosting a holiday party can be expensive. Shop the Dollar Tree–one of my favorite stores. They have decorations, platters, plastic forks, and spoons, throw away baking pans (to make clean up easier), tablecloths, and much more. Plan ahead and buy during the off-season or after Christmas for next year.
Ask the guest to bring an appetizer or dessert to your party. This will save you time and money.
Make Homemade Gifts
Make gifts for your neighbors, friends, family, and co-workers.
Baked goods are always a welcome treat. Who can resist a homemade "Christmas" cookie or some chocolate fudge brownies?
Get crafty. Make an ornament, Christmas decorations, or a wreath.
Gift baskets- These make great teacher gifts. Add lotion, mugs, chocolate, gift cards, kitchen towels, bath bombs, and so much more.
Make Your Own Holiday Cards
Make your own cards or buy boxed cards. This can be done early. Find that perfect family picture from the summer or fall and make those cards in October.
Look For Free Things to Do
Go to a Christmas parade
Ride around town to look at Christmas lights. Go Christmas caroling
Decorate the Christmas tree.
Have a movie night. Stay in and watch Christmas movies, string popcorn, or bake cookies.
Only Pay With Cash
If this is your first year being on a budget, then this might be difficult. Start saving in January to be prepared and ready for Christmas next year. Only pay with cash.
I started doing this several years ago, and it has helped me stay within my budget and not overspend. It is so easy to pull out that credit card and charge it.
If you order online, set that amount of money aside to pay on your credit card next month. Remember, you will have to pay for your purchases at some point.
Tip–Use a prepaid gift card or prepaid credit card. Put money on this card for your online shopping. This way, your purchases will be paid for when you order them and not due in January.
Save on Wrapping Paper
Use brown paper bags as wrapping paper. Recycle those sacks. Paint a snow scene, or Christmas tree on the bag, get creative. If you don't have a creative bone in your body, then get Christmas stickers and decorate the outside of the present. Use pretty ribbons and bows, and small ornaments to dress up the paper.
Visit Dollar Tree. Again, this is my favorite place to shop. Check out their wrapping paper, gift bags, and ribbons. Dollar Tree also has ornaments, Christmas decorations, tree toppers, signs, stockings, and so much more.
Plan Ahead for Next Year
Buygift cards all year— at least "one" a month- Perfect gift for teenagers and those picky adults that have everything. **Make sure the store or card does not have an expiration date.
Save money starting in January. Open a savings account or stash your money in an empty coffee can.
Buy early–Buy Christmas decor, wrapping paper, bows, Christmas cards, and such after Christmas. Save for next year.
Buy disposable pans, table cloths, and party supplies throughout the year. Use your freezer and pantry space. Look for items that go on sale and buy early.
Make your list. Write down people you will need to buy for and ideas of gifts to buy throughout the year. This should give you an idea of how much you will need to save.
Being Organized is Key to Christmas Savings
Being organized is the key to staying on budget during the holidays. It takes some time and effort, but it is worth it in the end.
Christmas is a joyful time. A time to enjoy with family and friends. The last thing you want to worry about is money. Hopefully, by following these tips, you will Save Money and Not Overspend this Christmas.
I wish you the best Christmas and holiday season!
Be sure to check out my post 31 Great Tips for Saving Money for more money saving tips.
~Gina
Hey there, friends! I'm Gina Abernathy, and I am the founder of Home at Cedar Springs Farm. Here you will find a nice mix of ideas, tips, inspiration, everyday life, and recipes scattered across the pages. My mission is to inspire you to live your best life and surround yourself with faith, family, and good food. So grab a cup of coffee, stop by, and visit for a while.
Here's some other posts like 'Christmas Savings – 11 Ways to Save Money and Not Overspend at Christmas' you might enjoy!
HOTTEST GIFTS FROM THE COOL GRANDMA THIS HOLIDAY SEASON
SURVIVING THE HOLIDAYS WHEN YOU HAVE ANXIETY
3 WAYS TO FIND TRAVEL DISCOUNTS
21 MOUTHWATERING RECIPES WHEN COOKING FOR TWO